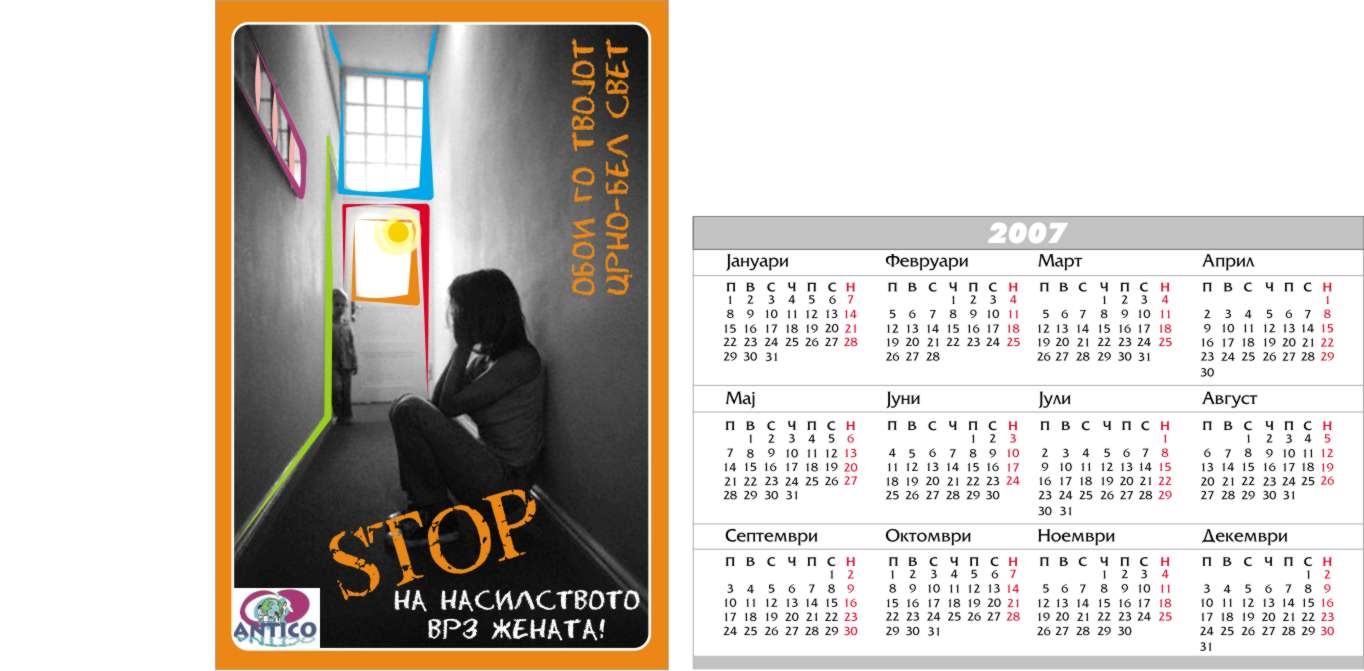 Activities of Antico for marking international day: "16 Days Activism against Gender and Family Violence"
The Women's Civic Initiative Antico from 25.11.2007 to 11.12.2007 as part of the international day "16 Days Activism against Gender Violence" conducts a campaign under a motto: "Change your black and white world! The life goes on". To this end, in 10 local communities of Macedonia are organized workshops, round tables, debates and other forms of women's organizing and acting.

The main objective of the campaign is the problem of the violence against women to be treated as a social problem. The state and the institutions to undertake more comprehensible responsibility and effective measures of prevention and protection.

One of the important topics of the organized events is improvement of the approaches and measures to act as prevention for decreasing of the number of women victims. Also, importance and publicity will be given to the need for intersectoral cooperation and the institutional efficiency in applying adequate measures for improvement of the conditions for sheltering, as well as undertaking special affirmative measures for support and reintegration of the victims in the community.

The participants in the activities are representatives from: civic organizations, local self-government, gender commissions, centres for social cares, psychologists, sociologists, media and representatives from other institutions who can contribute to resolving this social problem in the community.

The activities were organized by local NGO members of Antico, in Gostivar, Kichevo, Debar, Kumanovo, Bitola, Probistip, Strumica, Sveti Nikole, Skopje, Krusevo (Borino).