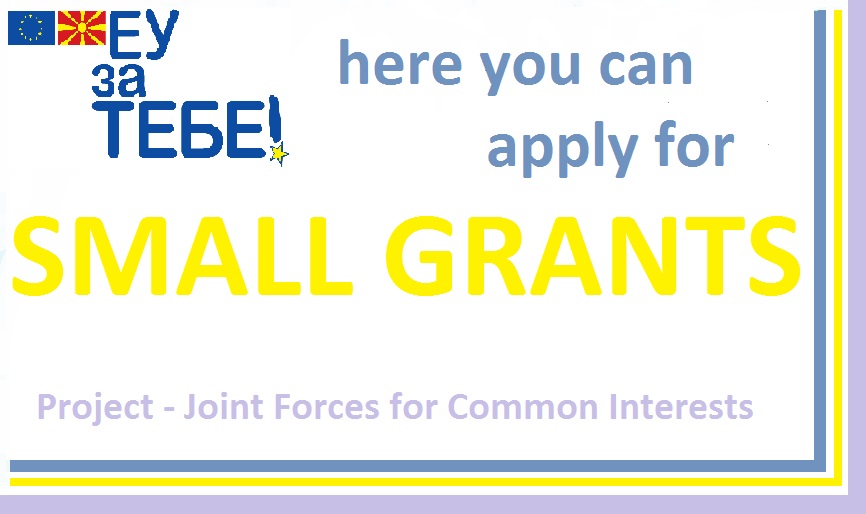 Project "Joint forces for common interest" implemented by COSV branch Prilep in partnership with WCI ANTIKO from Skopje and CCI from Prilep, funded by European Union within the IPA Civil Society Facility and Media Programme 2014 announces call for small grants.
The aim of this call is strengthening the civil society impact in promoting intercommunity relation through a participatory democracy. Specific objectives are: – To support the intercommunity trust building process through acknowledgement of the common community interests – To stimulate local community actions for participation in interest based local decision making processes
This call for small grants is targeting folowing municipalities: Dolneni, Kicevo, Krusevo, Veles, Cair and Saraj.
You can download all the documents regarding the grant on the following link - http://jointforces.eu/call-for-small-grants/