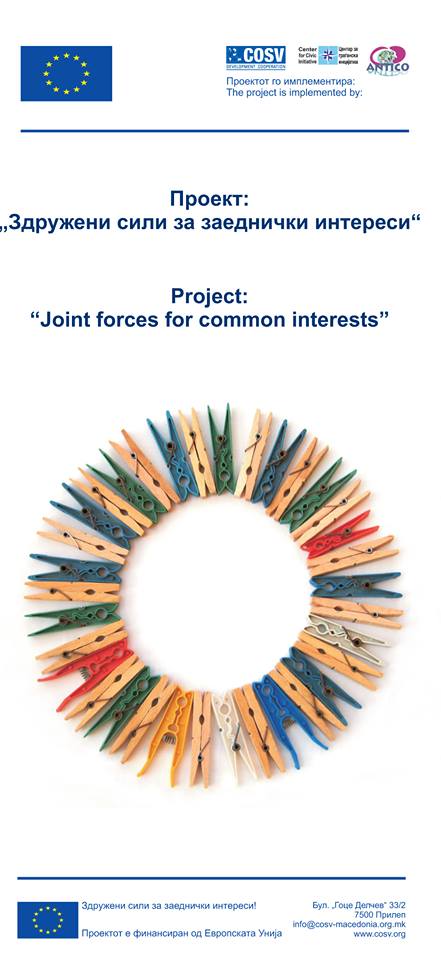 Through this call COSV – Coordination committee of volunteer service with the CCI – Center for Civic Initiative from Prilep and WCI Antico Skopje invites all interested civil society organizations, to apply for participation in the activities of the project, to set firm base for the development of local civil society giving support to organize local actions for common needs in the community, the establishment of municipal bodies.
The main objective is to strengthen the influence of civil society in furthering relations through participatory democracy which will result with recognition by the public institutions of the importance of engaging civil society organizations in decision-making that will contribute for improvement of governance. This will result in the establishment of a strong partnership between civil society organizations and local policymakers where common resources will be appropriately used.
In this phase will be selected 6 partnerships.
Selected organizations will be mentoring organizations responsible for supporting the partnership between civil society and municipalities who make final decisions in terms of inter ethnic municipal interests.
Dead line for submission of applications is 19 May 2016.
You can download the call and the application form from the following links:
http://jointforces.eu/wp-content/uploads/2016/05/Povik_MKD.pdf
http://jointforces.eu/wp-content/uploads/2016/05/Prijava-za-ucestvo-vo-proekt.doc