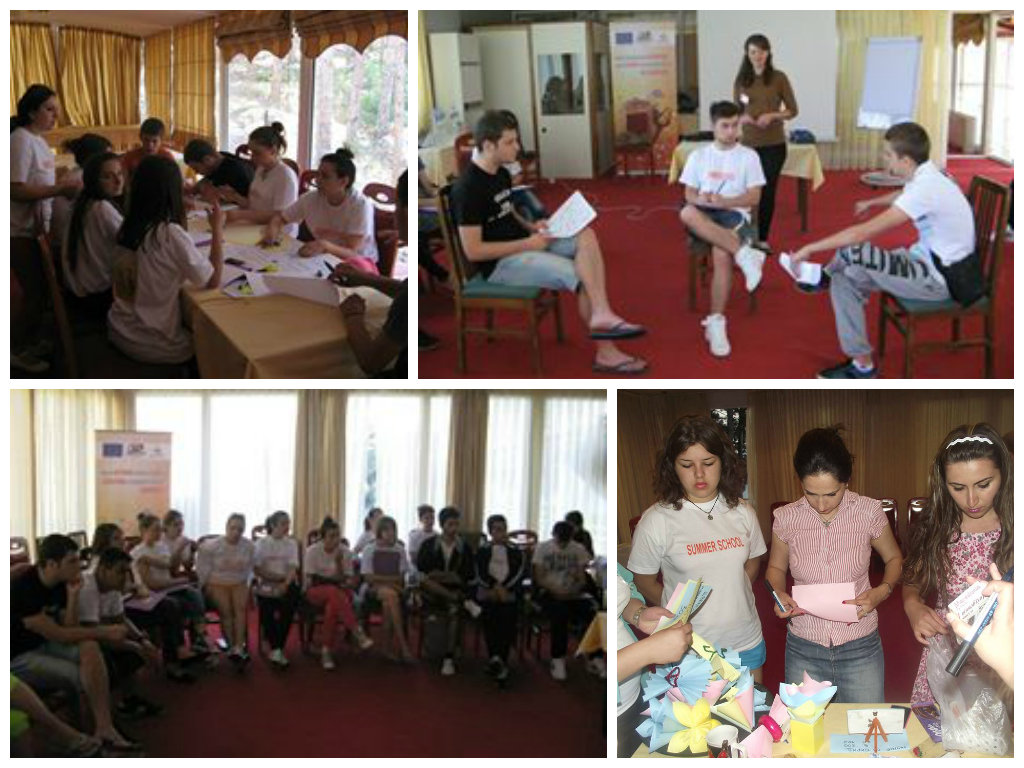 The Summer School for multiculturalism was held in Hotel Belvedere, Ohrid, from 15th until 20th of June 2013. The duration of the school was 6 days and during this period the students had an opportunity to deepen their knowledge on many different topics, to make friends and to learn practically about the benefits of interaction and coexistence. The Summer School offered the students content which encouraged their civic awareness and responsibility, creativity and inventiveness. They were introduced to the topic of multiculturalism, the practice of multiculturalism in schools and the community, stages of intercultural education prejudice, stereotypes and discrimination.

The participants learned the meaning nonviolent communication and active listening through practical exercises and examples, individual, group and pair work and upgraded their skills in this area. In this context, the emphasis was placed on increasing the motivation, knowledge, skills and abilities for defining the problems and needs of the community, the role of citizens in society (in all its dimensions), the critical approach of civil society, developing ideas, setting goals, planning activities, creating/developing plans for public actions with shared responsibilities, required resources, budget indicators, risk assessment and timetable for the implementation of activities in schools and communities. During the Summer School on multiculturalism, despite the knowledge that they gained, the high school students together with their teachers and young facilitators, and with support from the trainers and ANTIKO's and Multikultura's teams prepared 4 draft plans for public actions.

This activity was organized within the project "Youth activism leading towards coexisting of diversities in the community" is financed by the European Union within the European Instrument for Democracy & Human Rights (EIDHR). The project is implementing by the Women's Civic Initiative Antico and the Association Multicultura.