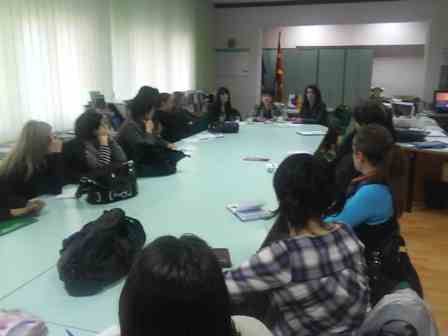 Antiko's network in cooperation with MTSP – Sector for equal possibilities and the Institute for gender studies at the Faculty of Philosophy in Skopje, held three public debates in Resen (19.03.2010), Strumica (26.03.2010) and Debar (30.03.2010) on the topic of "Creation of local policies for promotion of the position of women". Part of it were 83 women from relevant institutions – local self-government (councilors, members of the gender commissions), centers for social work, police, court, schools, non-governmental organizations, media and women who are active in the political and social life on local level (from the political and business sector).
The public debates opened discussion in regards to identifying the needs and problems of women on local level, which lead to concrete recommendations and solutions. The conclusion was that the greatest difficulties that the equal possibilities commissions face are in regards to preparation and realization of action plans, small budgets they have and the lack of gender sensible resources.
The recommendations from the discussions were towards more active influence of the gender commissions in regards to their power in acting and establishment of cooperation and support with civic organizations on local level, which have expertise in this area. The organization of this kind of events on local level contributes for more effective implementation of the Law on Equal Possibilities and improvement of the factual condition in regards to creating effective and implementer local gender policies. Facilitators of the public debates were Prof. Slobodanka Markovska and the State councilor Elena Grozdanova. At the events, also part took the coordinator of the program Dona Dimov Markovska. Logistic support for the organization of the events gave the local members of Antiko: from Resen – Vesna Mirkova, Strumica- Vesna Petkova, and Debar – Sonja Topalovska, who were employed during the preparations and moderated the public debates.