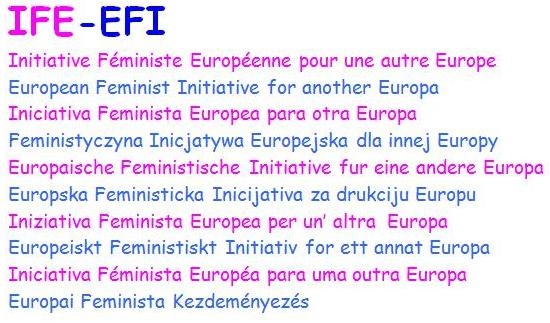 The European Feminist Initiative sent an appeal titled "Enough!" to all the relevant factors around the world. WCI Antiko supported the appeal and joined all civil and feminist movements that seek immediate action as a response to this horrific crime.
ENOUGH!
"The bloodiest day in Gaza in the last 40 years at the end of this six-day war". Nearly 300 killed and 700 wounded so far, and this is only the beginning according to Israeli leaders. Today the civilians in Gaza are left to mass-destruction, without food, electricity, medicine, without any connection to the world, in catastrophic inhuman situation. More than half million people are collectively punished and banned from the basic life needs for more than a year.
The European Feminist Initiative joins all the civil human rights and feminist movements in immediate action around the world, as response to this horrific crime.
Militancy and violence cause violence. The feminists know this very well. The European Feminist Initiative asks for immediate stop of the Israeli bombing on Gaza and all the military actions from Israel and Hamas, and calls both sides to start peace negotiations. An immediate stop to the economic blockade of Gaza. Now!
Also, we call EU and USA to take steps, which will put an end to the armament and militarization of their societies and all societies in the world. EU and USA have big responsibility to start the process of disarmament on global level, including disbandment of NATO, which will facilitate complete stopping of the armament in the Middle East and opening of space for participatory research for real peace solutions, in which civil society, human rights activists, peace workers, together with progressive politician will have their say.
UN Resolutions related to the withdrawal of settlements and withdrawal from the occupied Palestinian territories must be immediately implemented. The Israeli and Palestinian governments immediately must open space for dialogue, a dialogue that would mean self-critical approach and recognition of the other.
A dialogue based on the UNSCR 1325 and leaves space for women and feminist from the civil sector from all sides to seat at the negotiating table.
Now!

Lilian Halls-French
President of European Feminist Initiative